Alsop Louie Partners
Razorfrog Web Design Case Study
Founded in 2006 in San Francisco, Alsop Louie Partners is an early-stage, risk-oriented technology venture capital firm led by partners Gilman Louie and Stewart Alsop that brings the future to realization. The firm is comprised of 18 veteran investors and distinguished entrepreneurs actively pursuing bold initiatives, new technologies and business models in the fintech, cyber security, analytics, gaming, consumer tech, disruptive tech, cloud infrastructure and mobile industries. Its portfolio company investments range from anywhere between $0.5 to $1.5 million.
The Problem To Be Solved
Alsop Louie's previous WordPress-powered website lacked a coherent and clear narrative. This presented a lackluster impression for a respected and influential firm founded by some of the VC industry's leaders. The firm's existing brand identity was suffering from having only a few low quality versions available, restricting use in several applications. Underdeveloped icons, poor typography choices and an awkward team member presentation resulted in visual tension which hindered the flow and unity of content. Lastly, the site lacked a concrete on-site SEO strategy, which in turn created unnecessary accessibility issues and harmed their rankings in SERPs.
Why Was Razorfrog Chosen?
Alsop Louie Partners chose Razorfrog to repolish their brand's identity assets and website presence for several reasons. We seek to build long-term relationships with our clients and have a proven track record working with other Bay Area VC clients such as Presidio Investors and Sumeru Equity Partners. Additionally, our team of professional designers prioritizes flexibility between creating design assets and writing mobile-friendly code. We're highly capable in our ability to build and customize a site based on a client's particular needs which are carefully evaluated. Our team is also well-versed in reimagining layouts that are interactive and memorable while also being simple and user friendly. As WordPress experts, we strive to provide the best experience possible while utilizing the strengths of the CMS platform and premium hosting plans to deliver a sustainable and manageable solution.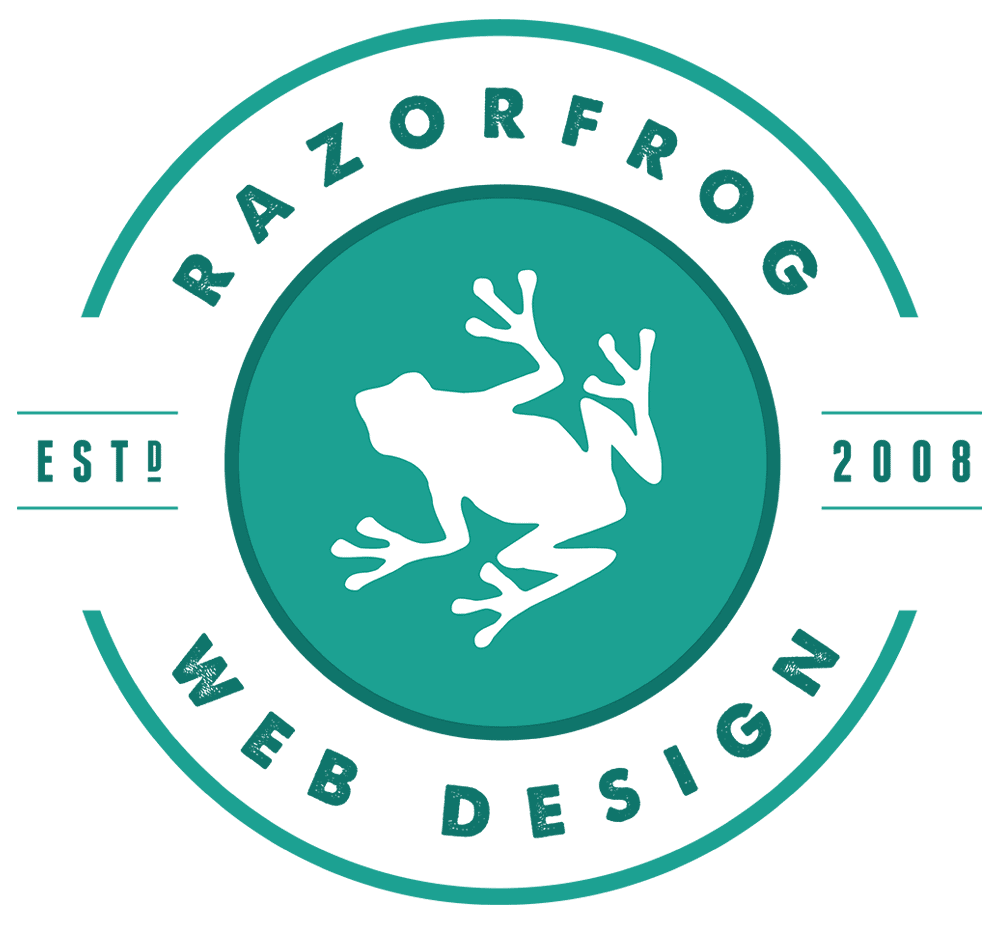 How We Approached The Challenge
Razorfrog's primary objective was to skillfully convey the excitement and enthusiasm of Alsop Louie Partner's established brand. Our design process started with existing assets that required reworking. Utilizing the firm's branding guidelines, we prepared revised logo identity drafts that upheld the integrity of their values. A proper on-site SEO strategy — introduced with accessibility in mind — informed revised page layouts, purposeful content hierarchy and improved site navigation. During development, typography selections and image assets were carefully reviewed for consideration and tested, and custom post types were integrated for channeling custom content in elegant grid-based layouts. We tested our solution across multiple browsers and devices, making optimizations where needed, and implemented google analytics for tracking purposes.
Our Solution to the Problem
Razorfrog's reimagined responsive design emphasizes the partners' dedication to young people's breakthrough, market-shaping innovations. The firm's existing identity assets have been prepared for consistent application across all mediums. Panoramic duotone cityscapes and a vibrant high contrast palette energize a flexible, fun and simplistic interface. Team members are profiled by their relationship to the firm, and the investments section provides details for funded and realized startups. The live site is hosted with Kinsta on a premium tier plan, guaranteeing minimal load times, optimized content delivery and performance.
Feedback From Our Client
We had such a positive experience working with Razorfrog! They were incredibly helpful in updating our website so that it now has clearer branding, a more dynamic interface, and is all around more user-friendly. They were very organized and patient as we worked through our vision for the website, and they helped us stay on budget by being realistic about what elements we could incorporate at that price point. They were also very open and understanding with last minute changes and design requests. We would definitely work with them again.
Gretchen Smail
Razorfrog Has Your Back
Whether your company needs assistance with selling services and products, developing high quality branding assets, or reaching new customers in a highly competitive marketplace, we're here to make it happen. Get in touch with our team of design professionals to learn about how Razorfrog can help you get there.